Products, services and initiative for disability, orthopaedics, rehabilitation.
The 2022 Exposanità projects, from the Cohousing to the Paralympic sport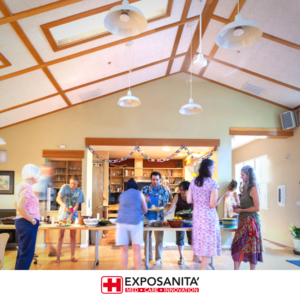 The Cohousing project provides, within the exhibition spaces of Exposanità 2022, a true example of shared environments, functional and equipped, that characterize this type of social residency.
Studied and designed to make completely accessible spaces and daily activities , the Cohousing Project will be a shared place, in addition to individual residences, and articulated in activity areas, where you can learn about cutting-edge solutions proposed by the sponsor companies and evaluate their benefits and functionality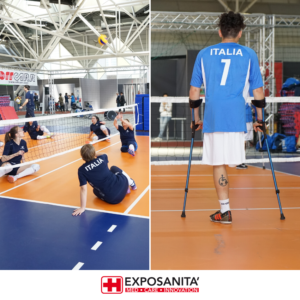 The sports dedicated area  in collaboration with the Italian Paralympic Committee – Regional Committee Emilia Romagna.

During the three days of Exposanità, visitors can attend a series of tournaments and competitions animated by protagonists of the sports' world, athletes and Paralympic champions. A busy calendar of events where you can learn, get passionate and get closer to all the disciplines represented.

4 – 6 may 2022
BolognaFiere